Anti-termite treatment piping system is an anti-termite method by planting some PVC pipes into the ground around the building foundation. The purpose of pipe planting is to create an anti-termite chemical pathway that you can inject at any time without having to make a hole in your floor. This treatment is carried out when the building is under construction or when the floor is being renovated so that pipelines can be planted into the ground of your building.
The Advantages of Piping Systems
This system is very suitable to maintain the beauty of your floor surface because when your anti-termite chemical is no longer functioning, you can inject or inject anti-termite chemical again through the end of the pipe hole without having to drill your floor.
The installation process is quite a one-time installation

Chemical can be injected again in the future

No need to damage your floor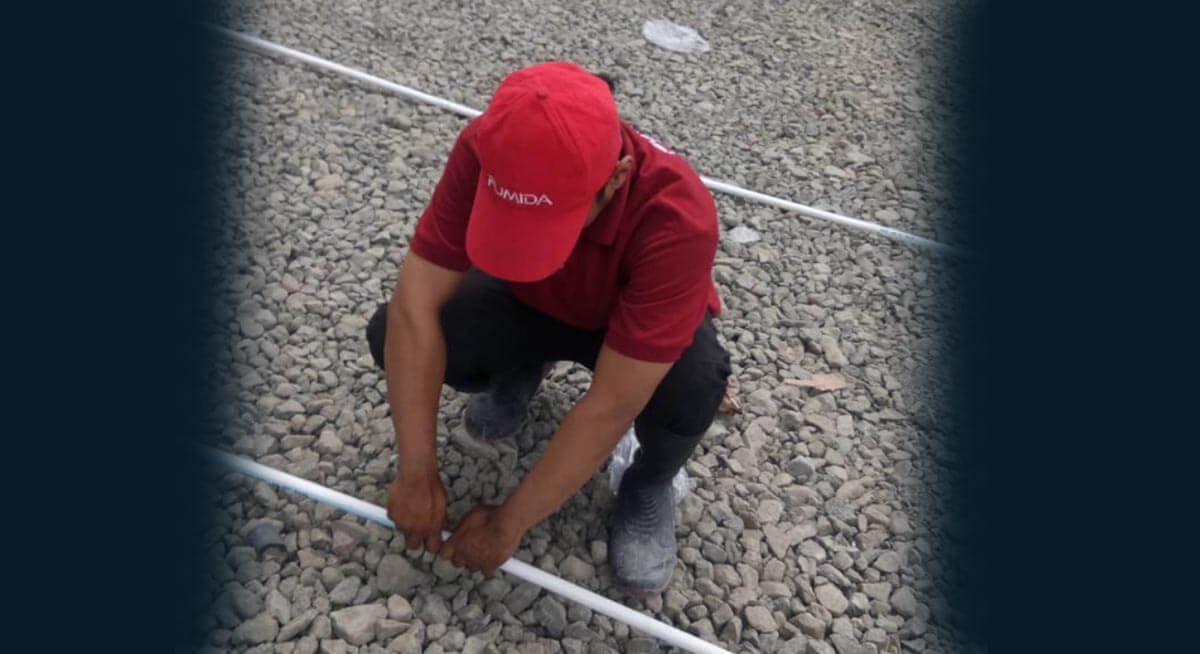 The Anti-Termite Piping System Stage
Make a hole in the pipe using the smallest drill bit to release the termite chemical solution from the pipe. PVC pipes are coated using a soft cloth so that when injecting chemicals, the water that comes out of the pipe hole does not flow too hard.
Make excavation around the building foundation with a distance of approximately 15 cm from the foundation wall of the building then insert the pipe and then bury the pipe, leaving the end for the test
Perform injection tests to ensure the chemical injection pressure to the end of the pipe.
With the embedded pipe near the foundation of the building, it is certain that your building will be safe from termite attack for a very long time, even if periodic maintenance is carried out your building will always be safe from termite attack.